Manor Software has a highly inclusive team. As a result, ambitious employees have options to continue their education and climb the ladder. For example, Anita Galović recently joined the EDI team as a junior developer after being in administration for years. We asked Anita how she jumped over technical obstacles and changed her career path.
Anita is a proud mother of five, sings in a choir, and has many interests outside Manor Software. However, her curiosity and forward thinking made her rethink her role in the company and go on a different road.
How did you decide to continue your education?
I always wanted to finish college, and since I've been in an IT company for 16 years, now that my kids are grown up, I finally have more time to pursue my education. So I simply decided to go to college, and Manor Software supported my tuition.
How is it going?
I'm older than most students, but it's going great. I passed all exams, and I'm now in the fourth semester. It was hard to adopt after 30 years, but it's excellent once you regain the momentum. Student colleagues accepted me, and the program was fun.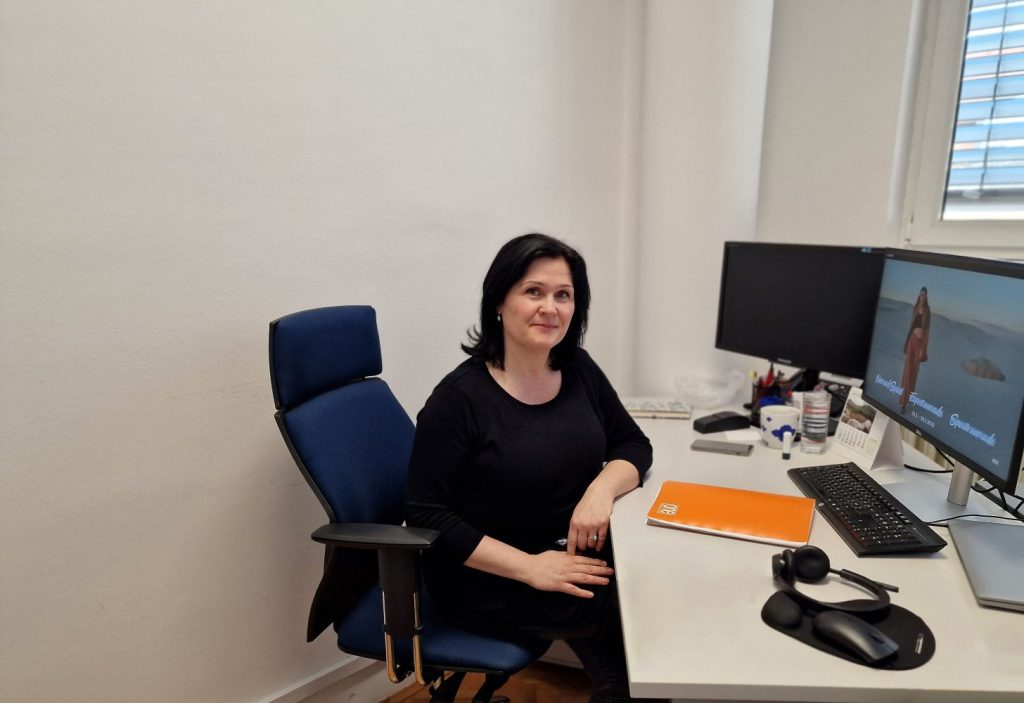 Anita managed to change her career thanks to her new education. She went from an administrative role into a technical team.
My most significant advantage is that I know how the system works. Now I'm coming in from the technical side and can see everything with different eyes through processes. It is a complex system because Manor is a huge company. I have a great team with my colleague Antonio in Zagreb and four team members in Basel.
How was the transition from an administrative role to an EDI team?
I worked in six or seven roles and teams in Manor Software before my first technical job position, and it was always in administration. So familiarity with our system helped me, but I also learned a lot about our ERP system and Microsoft 365 Dynamics, which is the primary solution we work on. It is a significant external data change with invoices, delivery notes, and purchase orders. So I know the physical process from before, and now I'm working from the technical side.
Did you have any concerns before starting in a different role?
At one point, I thought I couldn't manage all the new stuff, but it never happened. I'm still learning about EDI processes, and now that I transitioned from my previous job to a new colleague, my EDI team is my entire focus.
Manor is continuing to expand the EDI team, so follow our page for updates on job postings ahead.